A Brighter Future, Together
Specializing in Risk Management and Asset Integrity; Augustus is Responsive to Changing Technology and Compliance Needs of Industry.
Get StartedContact Now
Experts Delivering State of the Art Solutions
Our Attention to Detail and Commitment to Quality Ensures Sustainable Solid Risk Management Solutions Including Risk Based Inspection, Fitness for Service, and Asset Leak Management.
Ready for World Class Performance?
Our Senior Consultants Provide Training and Coaching to Ensure Solid Performance Based Management Systems are in Place to Effectively Align your Risk Management Solutions with your Business Goals.
Our engineering personnel and consultants have thousands of years experience supporting industry requirements and developing RAGAGEP.
Augustus Engineering and Consulting Support
We give back to industry by actively contributing via public and private —
seminars, webinars, and in industry events and standards writing.
Our Engineers and Consultants are highly published.
About Augustus
The Augustus Group, LLC (​​​​​​​​​​​​​​​​Augustus) is based in the Gulf Coast – Houston area and provides world-wide products, projects, and engineering services in the following industries: Petroleum And Chemical Downstream Oil And Gas Upstream, On-shore And Off-shore Fertilizer, Food, and Pharmaceutical Nuclear And Fossil Power The company has been in…
Augustus Specializes in MI/RBI Services, Flange Integrity Management, and Technical Writing
Our goal is to deliver truly differentiated products and services. With our focus on business risk, in it's broadest sense, The Augustus Group is well positioned to support our clients' evolving integrity management needs. Whether it be risk based inspection services, failure risk analysis or mechanical integrity solutions we are…
We Provide Incredible Support
The Augustus Group, LLC (AUGUSTUS) has been in business for over 14 years assisting our clients ensure the Mechanical Integrity (MI) of equipment.  Our engineering specialists in risk management, bolting and flange integrity, welding, non-destructive inspection, and materials technology have hundreds of years collective experience. We focus on the solution…
Webinars, Seminars, Workshops - Public and Private
Training
We provide creative solutions that get results for our clients world-wide.
Augustus conducts public events f

or Engineering, Maintenance, Inspection, and Operations.  
We conduct in-house seminars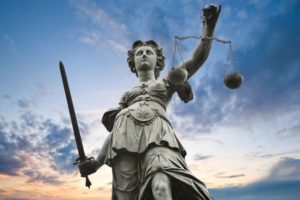 on any of the topics we cover and routinely do public and in-house lunch and learns.  If you have suggestions about topics you would like our company experts to cover please send them via "Contact TAB".  Continuous Improvement​ is Everyone's Opportunity (more…)
Contributions to industry
Publications and presentations
Here will be found reference links to papers our personnel have published in various media; and or presentation material we can make public from this site.
BECOME A REGISTERED USER TO ACCESS PROPRIETARY MATERIAL, CLICK HERE
Section subtitle
Latest News
The selection, inspection, maintenance, renewal, and management of physical assets play a crucial…
The Problem. In the 21st Century, facilities (power, refining, chemical plants etc.) are…