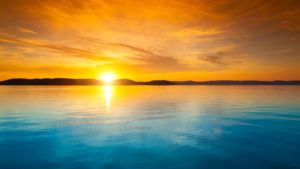 Our goal is to deliver truly differentiated products and services. With our focus on business risk, in it's broadest sense, The Augustus Group is well positioned to support our clients' evolving integrity management needs. Whether it be risk based inspection services, failure risk analysis or mechanical integrity solutions we are here to provide assistance.
With our skills and experience we continue to improve plant reliability, safety and costly repairs while at the same time maximizing plant performance.
Our wide range of services support the Energy, Chemical, and Refining Industries both On and Off Shore, Upstream and Downstream.
Mechanical Integrity Programs & Procedures
We specialize in conventional and risk based Mechanical Integrity Programs for piping systems, pressure vessels, tanks and all related components to ensure asset integrity and suitability for service. When degradation mechanisms cause equipment to encroach upon the design basis our experts can be relied upon to conduct a cost effective fitness for service analysis using industry acceptable solutions.
Our depth of experience can assist you tailor your Mechanical Integrity programs and procedures in the true spirit of "continuous improvement" adopted by industry to help you ensure compliance to today's performance based regulations. We have over 3000 Mechanical Integrity procedure templates available to cover all sorts of contingencies you may need to address; that can be customized to meet your needs.
Risk Management, Mechanical Integrity Program Development
Fixed EquipmentCustomized risk-based inspection training and workshops
Mechanical integrity program audits and upgrades
Optimized on-stream inspection plans
Maintenance and inspection procedures
ASME and Third Party Management audits
Turn-around inspection plans for fixed equipment
Economic and risk based decision analysis for major capital investments to solve stress corrosion cracking problems
ASME code case development for repair of bellows expansion joints
Failure analysis and fitness for service of critical pump and valve components
Analysis of auto-refrigeration events
Risk management plans for pipelines
Welding inspection, maintenance and quality assurance procedures code and standards compliance
Bolting Technology
Risk analysis report on use of low strength bolting in cryogenic service
Evaluation of design adequacy and preload determination of structural and pressure boundary bolted connections
Report on intrusive inspections of ethylene vessels and piping
Cross industry workshop organization and management of experience with bolting installation and problem solving
Fitness for Service and Suitability for Service
Fitness for service analysis of vessels and spheres for general corrosion and cracking mechanisms
Remaining useful life analysis of vessels and heat exchangers
Life Extension
20 year life extension plans for chemical plants
Life extension plans for nuclear power plant components