Augustus conducts public events f

or Engineering, Maintenance, Inspection, and Operations.  
We conduct in-house seminars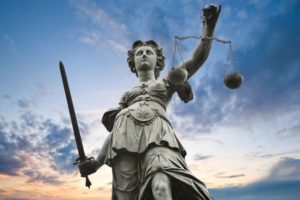 on any of the topics we cover and routinely do public and in-house lunch and learns.  If you have suggestions about topics you would like our company experts to cover please send them via "Contact TAB".  Continuous Improvement​ is Everyone's Opportunity
Augustus is Planning the Following Events for 2019 and 2020!!  
He has inspired us to provide a modern perspective on Risk Management and Asset Integrity.
Join our Experts for the Following Events:
CLICK HERE FOR DETAILS AND TO REGISTER FOR MONDAY (To Be Announced) FREE WORKSHOP ON THE REALITY OF RISK BASED INSPECTION MANAGEMENT SYSTEMS AND MECHANICAL INTEGRITY
Starting at Noon on Monday we will assemble for lunch for registered attendees; followed by a free Workshop on Risk Based Inspection where we provide a modern perspective on the subject along with API 580 Compliance and Your MI Management System.
This workshop will delve into the details of how to successfully manage a Mechanical Integrity Program ensuring Profitability and Compliance.  You will be walked through a risk based gap analysis where you can identify areas for improvement and begin the process of improvement.
FINALLY CLICK HERE FOR DETAILS ON OUR ONE DAY WORKSHOP ON MANAGEMENT SYSTEMS AND SURVIVING AN AUDIT.  
With today's ever-changing socioeconomic climate effective management systems are needed to ensure continuity and asset integrity into the future.  You will learn the fundamentals of management systems, what they are and what they are not; and be introduced to some of the essential elements including the importance of – management support, policies, procedures, training, tools to do the work, audits and continuous improvement.
NOTE THE FOLLOWING SERIES IS UNDER DEVELOPMENT AND THIS INFORMATION IS PROVIDED FOR INFORMATION AND COMMENT ONLY AT PRESENT
2019 – 2020 WEBINAR & SEMINAR SERIES
In the Refining and Chemical Mechanical Integrity Best Practices Series webinars, Industry experts delve into hot topics challenging industry today providing insights and practical guidance. Each of the free webinars feature a live Q&A session and lasts 60 minutes
Mechanical Integrity
It has been stated that mechanical integrity is the most complex and difficult part of the process safety management rule OSHA 1910.119(j).  That statement, initially articulated circa 1992 has proved itself to be true, it has required a massive industry effort to provide the insight and governance in the form of RAGAGEP (e.g. ASME and API codes and standards} needed to provide industry personnel the tools and understanding of the fundamentals behind Asset Integrity.  Lessons learned in the Nuclear Power, Aviation, and Defense sectors have been realized now in refining and chemical plant design, construction, operations and maintenance.  The Mechanical Integrity Webinar and Seminar Series provides employees and managers world wide with the tools needed to attain compliance to regulations, along with safe and profitable operations.
Webinar – Overview of the Regulation and Anticipated Future Changes
Webinar – Detail Review of Application and How to Decide if Equipment should be covered or excluded from the Program
Webinar – Policies, Procedures, and Management Systems are a Key to the Success of any MI Program including insuring alignment of daily actions with the company business case.
Webinar – Training and Qualification Requirements are reviewed.
Webinar – How to Handle Deficiencies and Quality Assurance/Quality Control
Webinar – Management of Corrosion Under Insulation Issues
Seminar – This series is concluded by a three day Seminar that pulls it all together.

A key takeaway from the Seminar will be a gap analysis of your facilities current program with a view to helping you improve and make it better; and in compliance with the regulation.
We will demonstrate several software solutions available and ensure the attendees have a firm grasp on RAGAGEP.
Risk Management 
Here we provide a snapshot of the use and application of risk based tools and the fundamental principals behind their use and application.  A glimpse into the use of such tools to normalize human behavior and align with the company business case is provided.
Webinar – Practical Use of Risk Management Principles for Every Day Decision Alignment with the Business Case
Webinar – Key Issues Surrounding RBI and Should My Company Implement a Risk Based Inspection Program
Webinar – Risk Based Reliability Management
Webinar – API 510 and Options for External in-lieu-of Internal Pressure Vessel Inspections
Seminar – Risk Management and Integration of Risk Based Reliability Management and Risk Based Inspection
Management Systems
This series focuses on providing key insights for management personnel needing to insure adequacy of management systems at their plant.  Leak Management, Bolting, and RBI are Used Examples to Frame the Problem/Solution proposition.
Webinar – Review of the Fundamental Root Cause of MI Problems, Business Impact of the Human Ego
Webinar – Managing for Leak Free Startup
Webinar – Review of Bolting Manufacturing and Recent Changes to API Standards Covering Bolting Quality Control and Materials Issues
Webinar – Contractor and Supplier Management, including Flange Management and QA/QC of Small Products.
Seminar – Flange Management – Quality Control  Training for Inspectors, Inspectors with a desire to participate in growing quality control efforts in heavy industry will want to attend this seminar to become certified in Augustus' Course on Flange Assembly and Leak Free Startup.